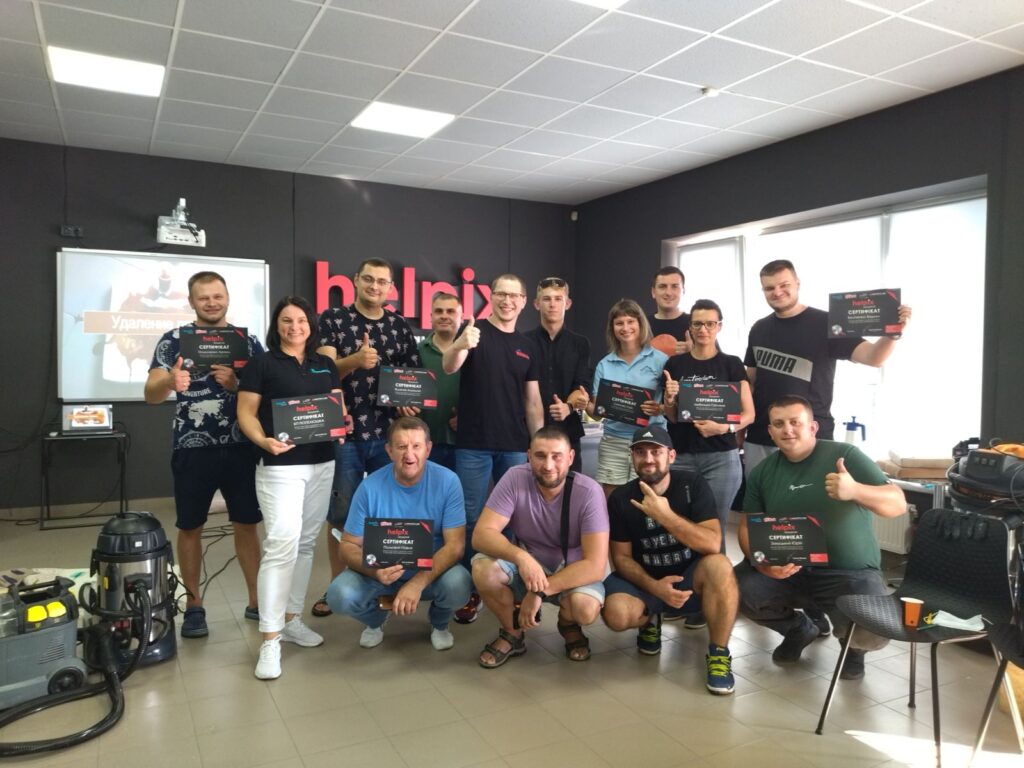 On August 7, 2021, in Khmelnytskyi, we organized the first seminar on the topic of cleaning and stain removal from carpet surfaces.
During the training, we examined the questions connected to:
Removing a variety of stains of different origin and nature;

The aging processes of stains;

The self-cleaning effect and how to reach it.
We figured out how best to remove ballpoint pen stains, which coatings are easier to remove, and which ones are more difficult.
Masters from different parts of Ukraine came to the training, and everyone had an opportunity to learn something new and shared the peculiarities of their experience in their own professional practice. 
We have learned how to remove stains from a ballpoint pen, gouache, blood. In addition, we  have mastered the skills of working with Wieberr stain removers.
In the future we are going to continue the organization of  training sessions and invite you to join us as well.